The cards are made according to the design delivered by our customers. We also have an extensive pool of our own card designs. We produce decks in various shapes and formats.
Our cards are appreciated in Poland and around the world – they are used during international games by the:
French Bridge Federation,
French Tarot Federation,
World Skat Association.
In Poland, our cards are used by:
the Polish Sports Bridge Association,
the Polish Association of Skat,
local bridge clubs and poker leagues.

Raw card materials

NOVA – basic raw material for children's cards,

MONO – special cardboard recommended for most card games, especially games for children,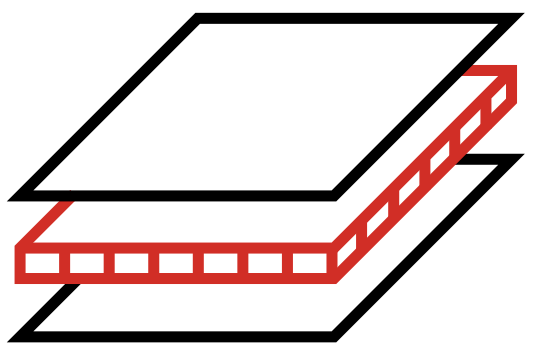 PRO – three-layer raw material with a special carbon screen, which eliminates transparency and ensures stiffness of the cards,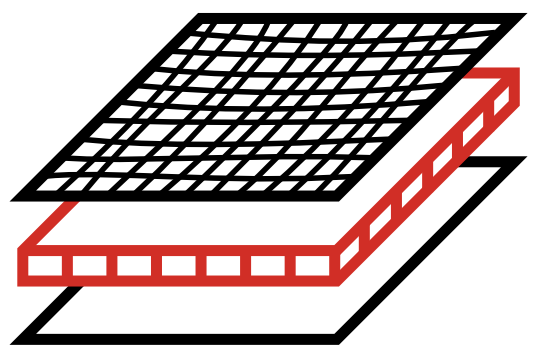 PRO LINEN – offers a unique linen structure effect, recommended for premium decks.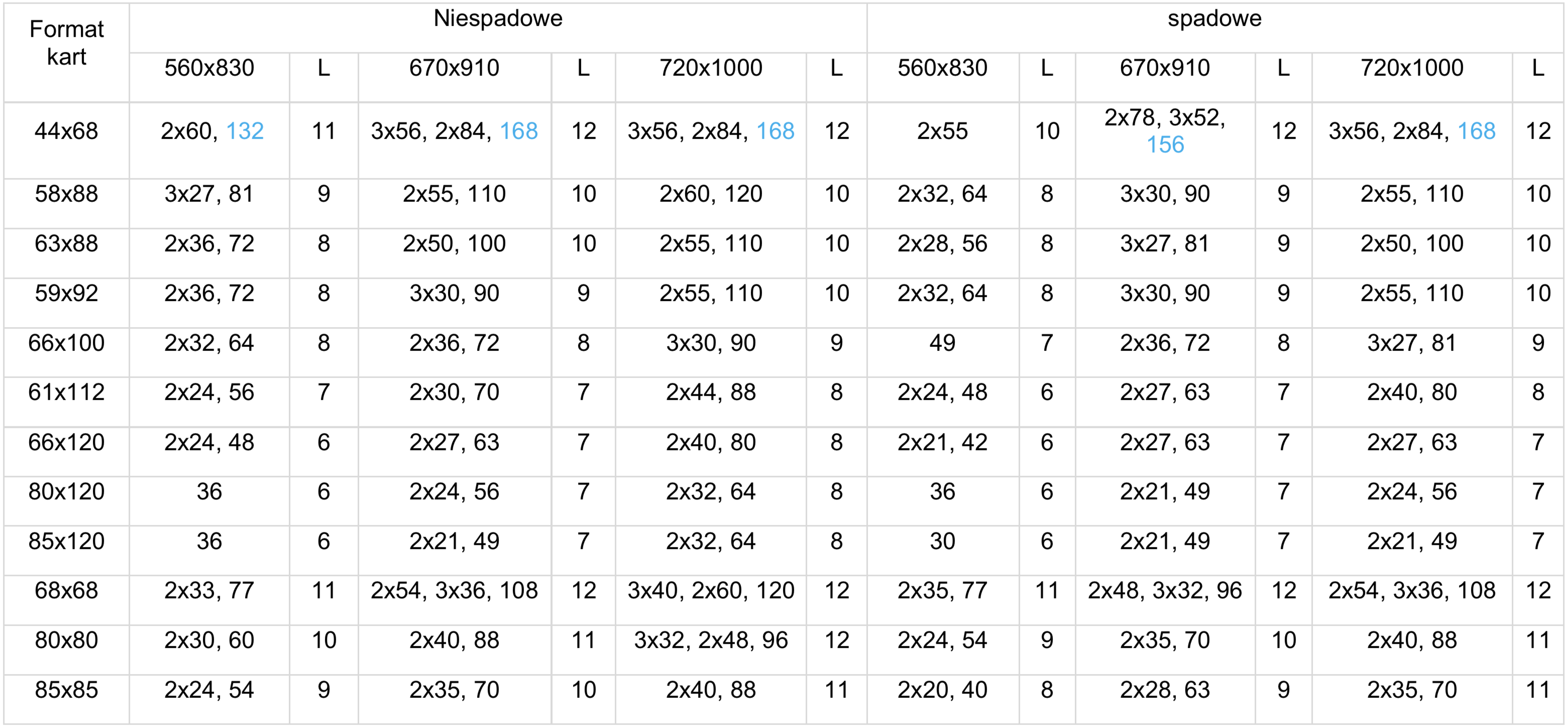 * L - maximum number of strips on a printing sheet
** Number in column L must be divisible by 2 to cut two decks or by 3 to cut three decks
*** All decks from one printing sheet must have equal number of cards
Our production standards are strictly defined. If you are planning to manufacture playing cards, consider the following:
Deck height
at least 7 mm, maximum: 35 mm
Range of card formats
with rounded corners for automated production: at least 44 x 68 mm / maximum: 85 x 120 mm
Card varnish
Both the varnish and food-grade inks used in our production are ecological and safe even for children under 3 years of age.
Deck cardboard boxes
Your playing cards are packed in various types of cardboard boxes, as well as plastic or cardboard lid-bottom boxes.
Cartons without and with a hanger
Made according to pattern
Made out of 250 g/290 g packaging cardboard
Outer plastic packaging available only for cartons without a hanger
Cards can be packed into a display (e.g. 12 decks each) or shrink-wrapped into blocks.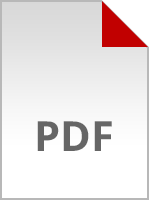 File preparation instructions