You can choose to order a product with our prestigious Ecofriendly Game certificate, which means that the game has been designed and produced in accordance with the most stringent ecological standards – the certificate mark will be placed on its packaging.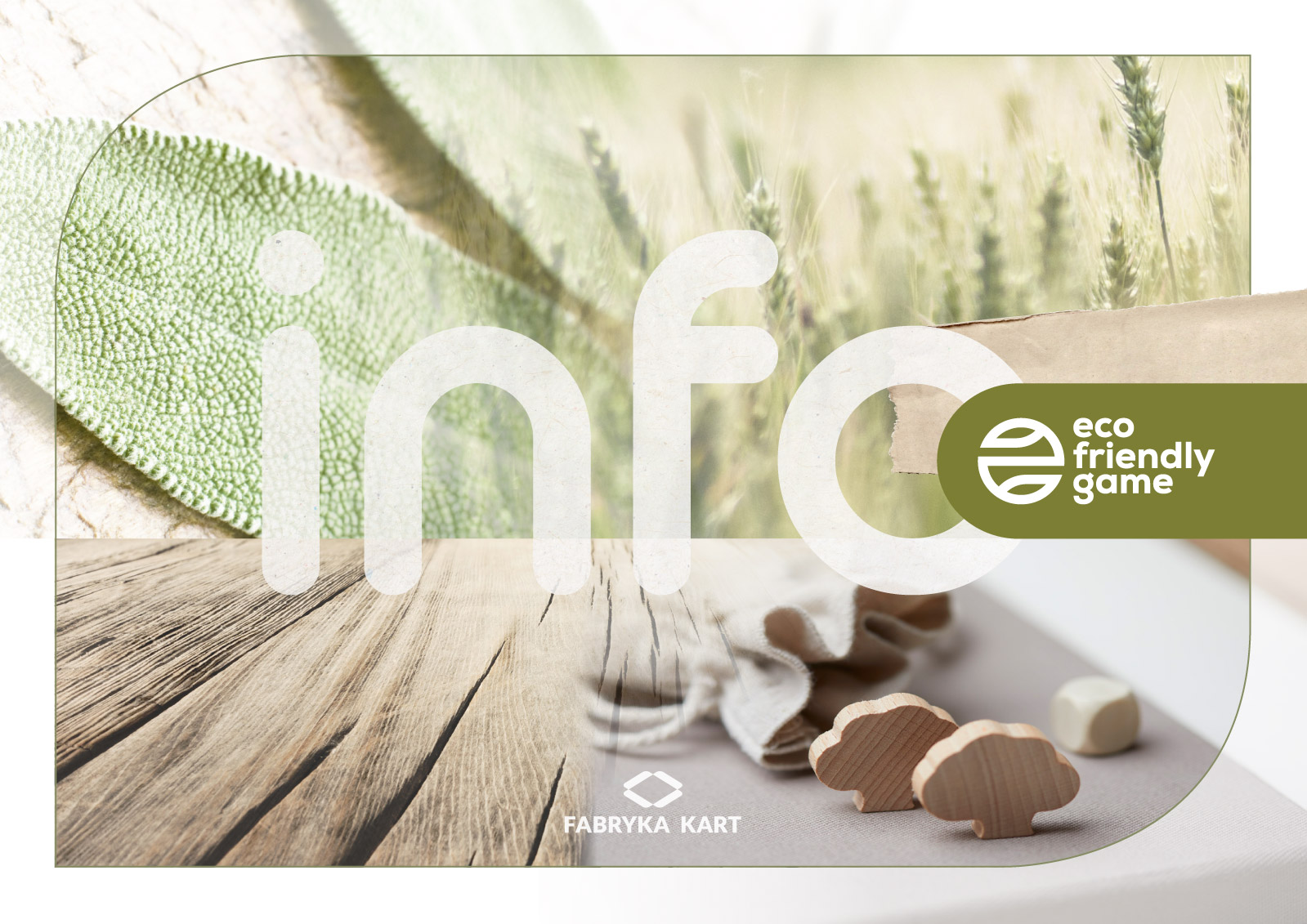 What can you do to make your game truly ecofriendly?
Choose FSC-certified raw materials for the box, cards, boards and other cardboard elements.


There is no place for plastic in Eco-Friendly Games! Choose FSC-certified wooden components or have them made out of cardboard. We will do our best to help you and advise you on how best to make cardboard tokens or markers.


Ecofriendly Games replace previous game and playing card deck packaging methods with biodegradable cellophane and heat-shrink film.


Instead of ziploc bags, we recommend OEKO-TEX-certified cardboard boxes, as well as paper and cotton sacks.
All inks, varnishes and adhesives used to make our Ecofriendly Games are plant-based and biodegradable. We recommend choosing standard card and box formats from our offer – thanks to this we will not consume unnecessary energy and raw materials. It also helps you lower costs.
Once the production conditions for sustainable production have been met, the Ecofriendly Game logo can be placed on the game packaging.

Eco friendly game catalogue [PDF] ↗
More on eco friendly production ↗